Side effects not a major problem for new class of breast cancer drugs
July 17, 2017 Medical News Today
How statins could be more effective in treatment of ovarian cancer
July 14, 2017 Science Daily
July 3, 2017 Science Daily
Julie Fund for Women's Cancers holds 5K walk, festival
May 25, 2017 Allston-Brighton Post
June 28, 2017
April 10, 2017
January 24, 2017
January 22, 2017
January 26, 2016


Merger to create largest global ovarian cancer policy advocacy and research organization WASHINGTON — Today, two of the nation's foremost ovarian cancer policy advocacy and research organizations, the Ovarian Cancer National Alliance and Ovarian Cancer Research Fund announced a merger, forming the Ovarian Cancer Research Fund Alliance (OCRFA). This move comes at a critical time for ovarian cancer research, when scientific discoveries are rapidly increasing but federal funding is not keeping pace to support this progress. The newly formed OCRFA will be the largest global organization dedicated to advocating for policies that give women access to the services they need before, during and after a diagnosis, and advancing critical ovarian cancer research.
December 2015
Catholic Memorial High School (West Roxbury, MA) recently presented the Vince in Bono Malum award to The Julie Fund founder and CEO Peter McAvinn ('83). The award is the highest tribute the school bestows on select graduates.
The Vince in Bono Malum award recognizes graduates who have distinguished themselves either in their professional accomplishments or their service to community. Peter was honored for founding The Julie Fund for Womens Cancers and for fostering the growth of the Fund.
Vince in Bono Malum is Catholic Memorial's school motto. Translated from Latin it means, Conquer Evil By Doing Good. "I can not think of a more fitting honor for Peter," said CM President Emeritus Paul Sheff ('62). "From the evil, in a sense that ovarian cancer brings to a woman and her family, Peter created a great good with The Julie Fund for Womens Cancers."
May 19, 2015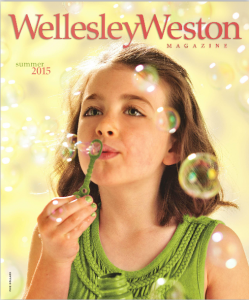 The Julie Fund for Women's Cancers was highlighted in the Summer 2015 edition of Wellesley Weston Magazine – check it out:
March 15, 2015


ASU Researchers search for telltale signs of ovarian cancer
http://medicalxpress.com/news/2015-03-telltale-ovarian-cancer.html

March 10, 2015
http://www.ocrf.org/news/research/tailored-surgical-approach-leads-to-better-outcomes-in-ovarian-cancer
February 17, 2015


New Therapeutic Strategy Discovered for Ovarian Cancer
http://wistar.org/news-and-media/press-releases/new-therapeutic-strategy-discovered-ovarian-cancer
December 19. 2014


http://www.fda.gov/NewsEvents/Newsroom/PressAnnouncements/ucm427554.htm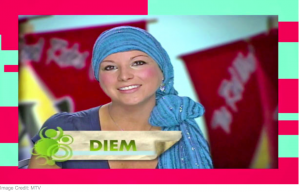 December 8, 2014 –
Ovarian Cancer Superhero Diem Brown's Most Powerful Moment
http://insidetv.ew.com/2014/12/08/diem-brown-special-exclusive-clip/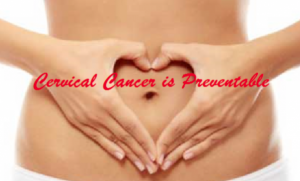 December 7, 2014
WHO Releases New Guidelines for Cervical Cancer Prevention
http://www.inquisitr.com/1662420/who-releases-new-guidelines-for-cervical-cancer-prevention/

November 14, 2014 –
FDA Approves Avastin plus Chemotherapy
http://www.gene.com/media/press-releases/14578/2014-11-14/fda-approves-genentechs-avastin-bevacizu

September 22, 2014 –
How to Break the News (Good or Bad) About Cancer
http://www.self.com/life/health/2014/09/break-news-good-bad-cancer/